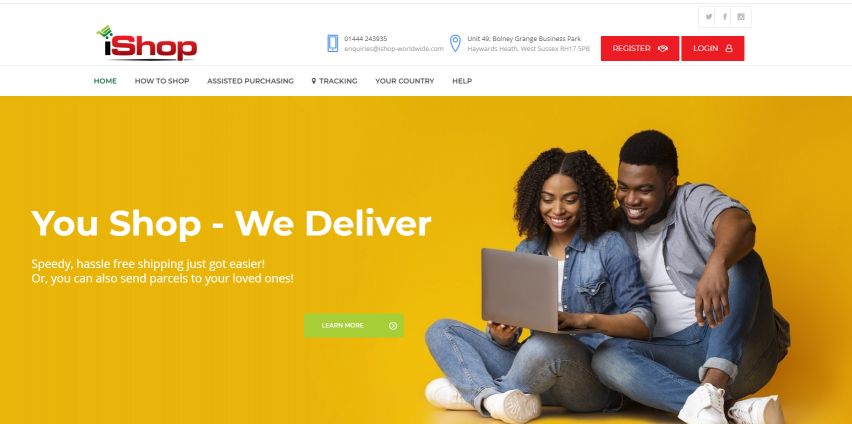 03 May

Celebrate the launch of our NEW website!

Welcome to our new website! We wanted to make the new website faster, easier to navigate and even more user-friendly, with clear directions on How it Works, Customer Reviews and easy access to essential information, so that our customers can get their goods delivered sooner and stress free.

Our new menu design allows our customers quick access to the pages that matter:
How To Shop – Here you can find step by step instructions on how our best loved service works. Simply follow the steps and you will have your purchases delivered to you in no time – and without the hassles.
Assisted Purchasing – Here you can let us do the work for you! Simply complete the form with the items you wish to purchase, and we will send you an all-inclusive quote for cost of goods and shipping.
Tracking – Here you can easily track your parcel to find its exact location and status.
Your Country – Here you can find out exactly what you can and cannot send to the country of your choice, simply click on your country to find out more.
Happy browsing!